Interior Convenience Electronics
DONMAR proudly offers a range of interior convenience accessories for aftermarket installation.
Many of these products are manufactured by OEM suppliers, assuring quality and durability.
Professional installation required.
Get OEM technology NOW, in an aftermarket solution - DONMAR Has It!
---
Add-On Homelink® In-Car Home Automation


stand-alone slimline Homelink® module
BM2000-4100 3 color set
BM2000-4101 black bezel
BM2000-4102 tan bezel .
BM2000-4103 gray bezel
available in black, gray, tan or 3-color set
suitable for mounting in headliner or overhead console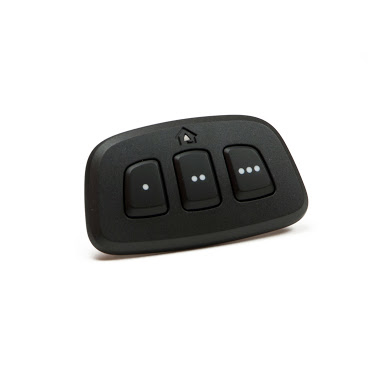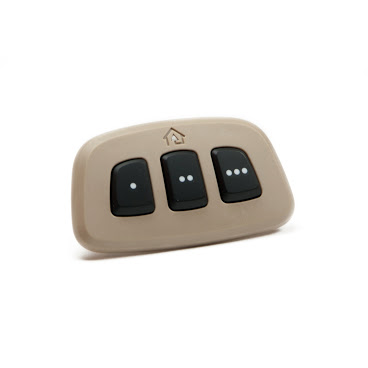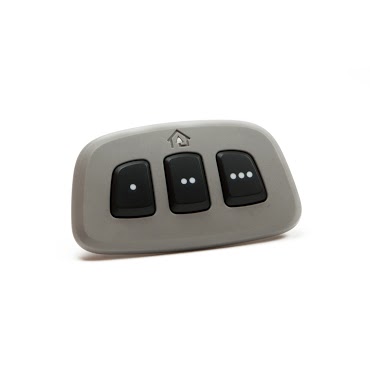 This new HomeLink® Wireless Control System by Johnson Controls is the latest generation in home automation. From the moment you pull up to your home, HomeLink® gives you full control. From opening security gates and garage doors, to illuminating exterior and interior lighting, activating appliances and disarming your home's security system, HomeLink's three programmable buttons can be set to perform any functions you choose.
A New Integrated Design for Your Existing Car or Truck
HomeLink® has been a high-demand feature in new vehicles for years. In fact, it's the one vehicle feature that vehicle buyers of every make and model ask for by name. Yet until now, an easy to install add-on version of HomeLink® wasn't available for your existing vehicle. A completely fresh design, the new HomeLink® can be installed by your dealer, while you wait. And because HomeLink® is available in a wide range of colors and bezel styles to match most of today's vehicles, you'll enjoy a clean, built-in look. Approved for use in US, Canada and Mexico.
Key Benefits:
The trusted quality of HomeLink, in a new and improved design
Three large buttons are easy to use with gloved hands and are backlit for elegant visibility at night
Control up to 3 different devices with one panel
HomeLink V.5 with Quicktrain technology
Seamless factory look and operation
Factory integrated look with professional installation in headliner or console panel
Connected to vehicle power, so it's always ready to use
No more clip on remote clutter, no more dead batteries!
Safe and secure - requires ignition key to operate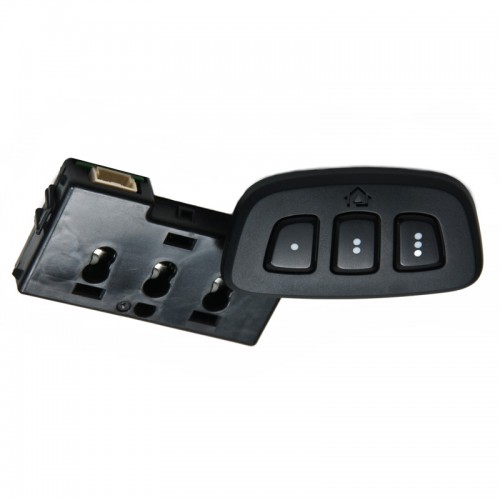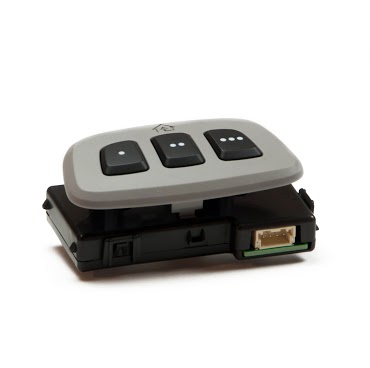 Compact ECM takes up far less space above the face panel than older models.
---
LoftLite LED Interior Lighting Kit


LoftLite combo dome lamp and map light operation
Soft Light BM2000-4202 2pc set, BM2000-4204 4pc set
Bright White BM2000-4212 2pc set, BM2000-4214 4pc set
ideal for sunroof installers when original overhead lamp must be removed
These interior task lights are small in size but big on performance. With their warm and concentrated light stream, the applications are endless. Perhaps you like to read at night as a passenger, and know that the dome lamp doesn't cut it - for you or the driver. Install one over every seat and add immediate practicality to any vehicle. Or, add two to your tailgate so that you have instant overhead lighting when you lift the gate to retrieve your items.
Convenient Dual Action: With their four-wire connectors, LoftLites can be wired to any vehicle's courtesy light system, so they turn on when you open the door. Or, with their convenient push-push activation, you can turn them on when you need them, just by a soft touch to the center of the light.
Panel mount installation suitable for any headliner or interior panel. Low profile squeezes in tight spots. Black bezel is paintable for a factory match.
Low power consumption soft light LED never gets hot. Also available in bright white. Works on courtesy lamp dimmer circuits. Soft touch switching for illumination anytime, without overriding the courtesy lamp circuit. Built off the back end of OEM production. proven technology, durable design.

Download Loft Lite Sell Sheet
---
LED Abmient Footwell Lighting Kit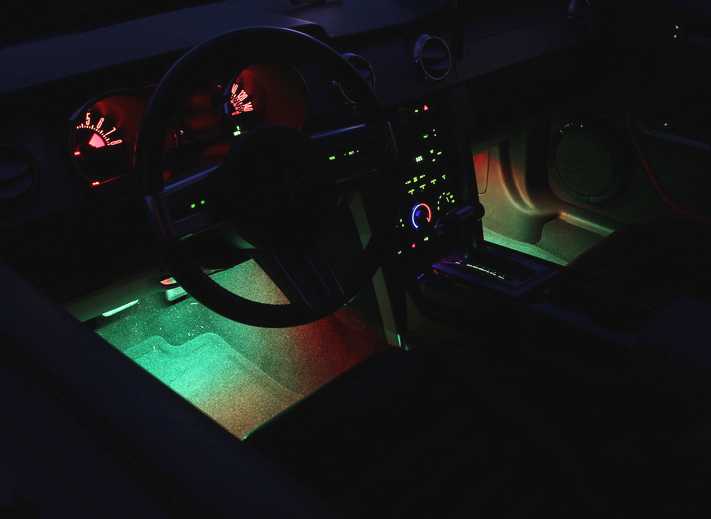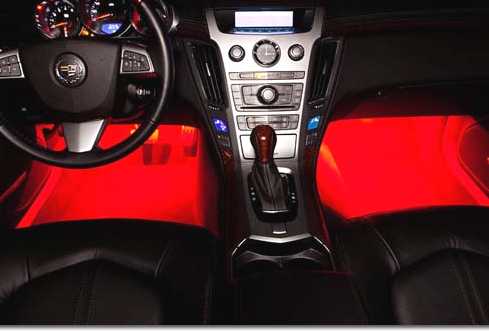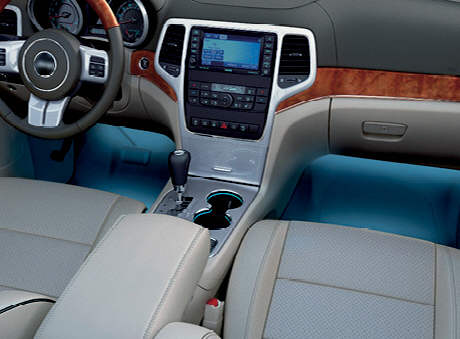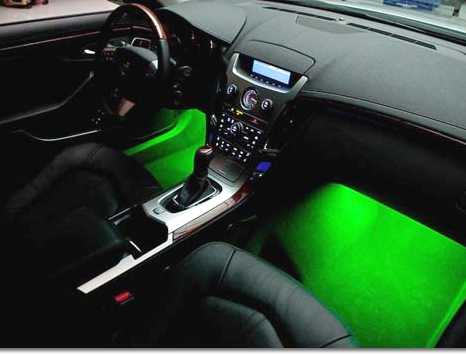 STC-60104 color changing interior ambient lighting kit
LED Ambient Lighting sets a mood and provides soft lighting inside without distraction. Multi-button remote control allows selection of a full blend of any RGB colors, rolling color change or strobe effects. OEM grade RGB LED strips are mounted to aluminum back plates with screw-down mounts for durability. Great for show cars or mood enhancement.
---


[Back to Products Page]
Copyright DONMAR Enterprises, Inc.- Last Updated 2/14