Blind Spot Assist Systems: Cameras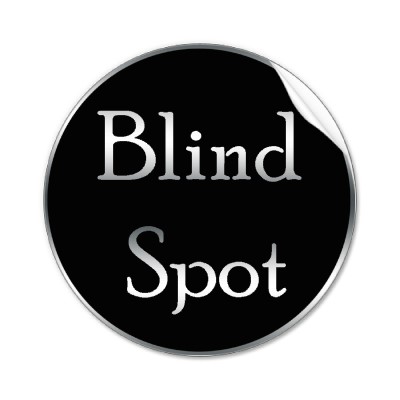 Auto makers are now offering Blind Spot Detection systems on many new vehicles, using a variety of technology including electronic sensors, convex mirrors and cameras, all in an effort to assist drivers to see whats beside them before changing lanes. DONMAR proudly offers an all new aftermarket Side View Blind Spot Camera system, suitable for installation in most passenger vehicles.
Our cameras are manufactured by OEM suppliers, assuring quality and durability.
Professional installation required.
Get OEM technology NOW, in an aftermarket solution - DONMAR Has It!
---
Side View Blind Spot Cameras (SVBSC)
The left side exterior mirror provides ~5° view to the driver, and the right side only ~12° view, while the interior rearview mirror provides ~20° view, leaving nearly 37° of the rear view area obscured from the drivers view - a large blind spot! Lane shifting without some additional view can easily result in an accident if a passing vehicle is obscured within that blind area to either side. SVBSC's can significantly increase the visible area left and right, enhancing driver awareness of space beside them by virtually eliminating the blind spots.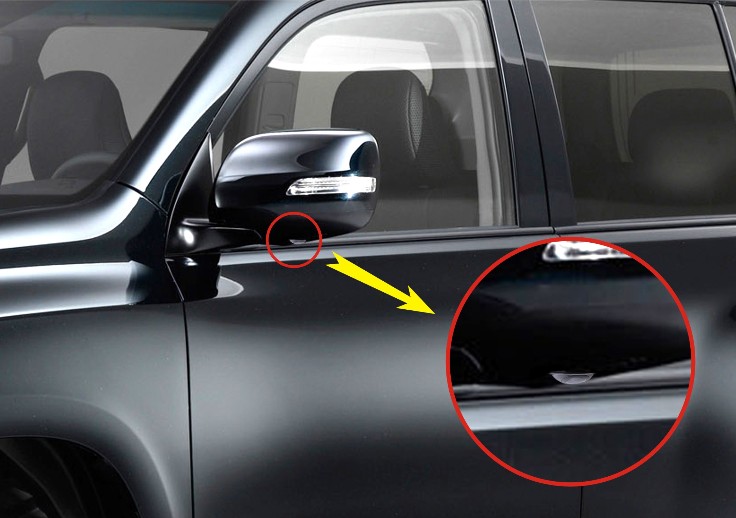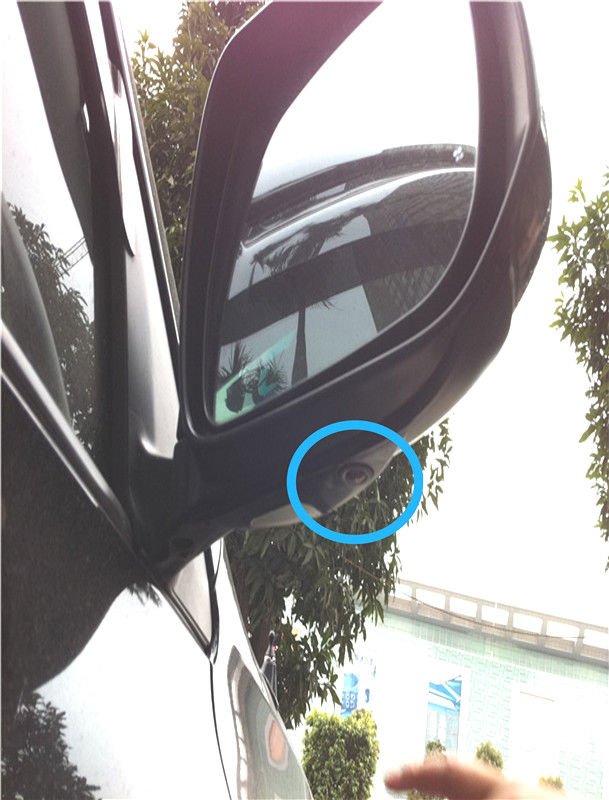 DONMAR's mirror mounted SVBSC's provide a 120° wide angle view. Multi-axis adjustability makes for adaptation to a wide range of mirror pod shapes and angles. Wires enters vehicle though the mirror housing and door. Turn signal activated. Output connects to ANY trigger wire or video signal activated video display with RCA input. Turn signals activate the cameras. Two cameras required.
GT Series mini cameras are optimized for superior image quality, day or night. A precision ground wide angle glass lense is paired with a high resolution CMOS image sensor to capture greater contrast and detail than most cameras. High Tech CMOS imaging chip incorporates advanced image processing functions, including auto exposure control, auto gain control, auto white balance, lens correction, defective pixel correction, and the industry's best-in-class low light sensitivity, to provide full-frame images at an extremely fast vertical refresh rate so you get a sharp, clear, fluid video image while moving. Premium CCD image quality, at a competitive CMOS price. Made in China.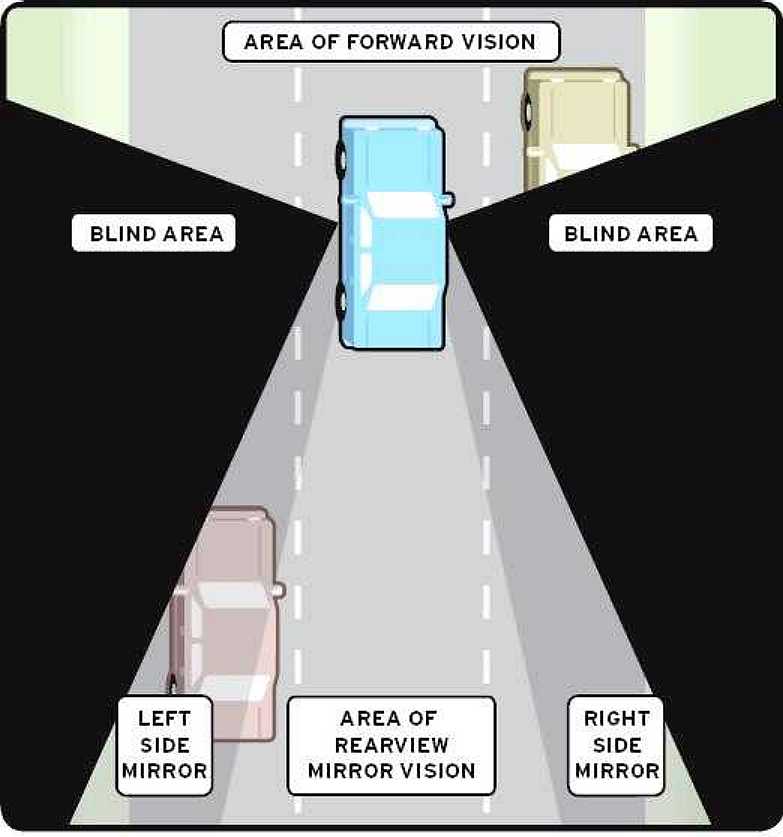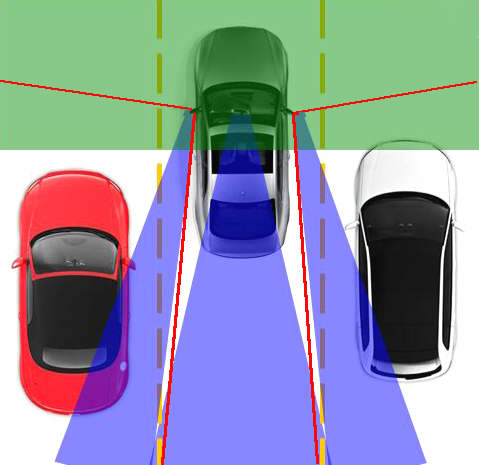 SVBSC's help you see what's beside you before shifting lanes.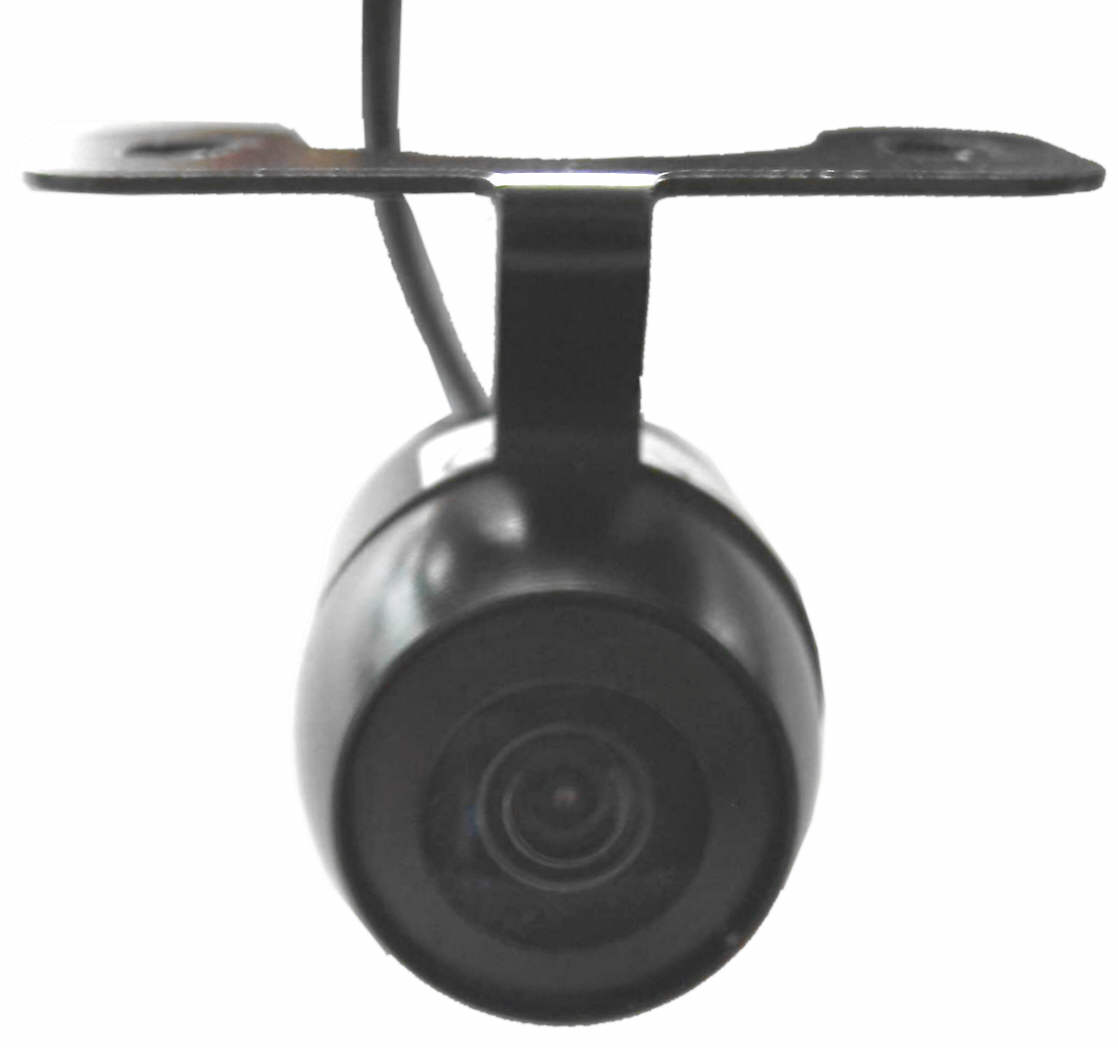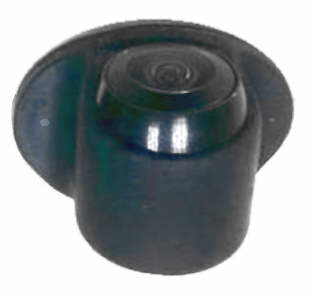 SVBSC Micro Bullet 120º
adjustable metal bracket or surface mount pod (included)
18mm diameter
suitable for low mounted passenger car side mirrors
Part# GT-2202SV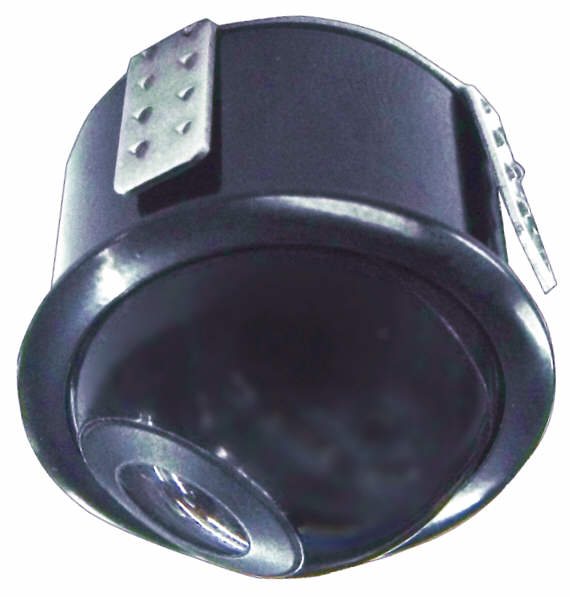 SVBSC Mini Eyeball 120º
adjustable ball turret, recessed flush mount
24mm diameter
angle more suitable for high mounted side mirrors on trucks & SUV's
Part# GT-2203SV

Blind Spot Camera Detailed Specifications
Multi-Axis Adjustable Mounting Systems
Reverse Image (for Mirror view)
120deg Wide Angle 1.7mm Glass Lens
MT9V136 1/4" CMOS Image Sensor
Hi-Resolution CMOS: 480 TV lines
Fast Vertical Refresh Rate: 60Hz
Low Light Sensitivity < 0.2lux & Auto Night-vision
Auto Gain, White Balance & Back Light Comp.
Operating Temp: -22° ~ 158°f
Operating Humidity: RH 95% Max.
Waterproof IP66
12v DC Input [inline inverter ~> 3.3V to camera]
RCA Composite Video output: 1.0vp-p 75
W load
Quad 3.5mm Minijack to RCA+Pwr Adaptor Included
3m RCA-M/M Video Cable Included
3m Power Lead w/ 5.5mm pin included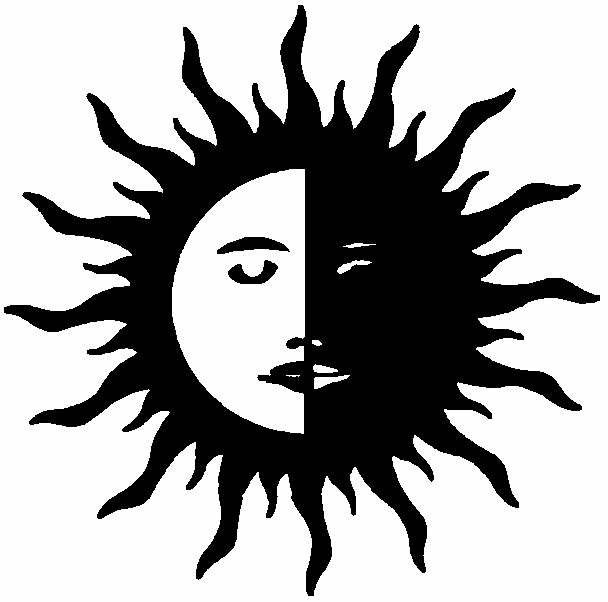 SVBSC Connection Kits:
GT-BSC-KIT relays, sockets splitters, diodes & intructions
DEI528T pulse triggered time delay relay
SV-900.CSB 4 channel ECM - auto & manual operation
(includes pulse timer circuit to trigger on turn signal after blinker)

Interface to ANY RCA input Trigger Activated LCD Display

suitable for trigger wire or video signal trigger displays
may not work in combination with OEM backup cam to in-dash display due to CANbus triggering issues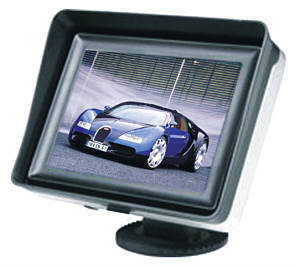 GT-M3003 universal 3.5in 2-ch display (1 trigger wire ch)
SV-8150.HD universal 4.3in 2-ch display (2 video signal triggered ch)
GT-M7005 universal 7in 4-ch Quad-Split display
MM-A100 OE fit mirror w/3.5in display (video signal triggered)
BM9002-9XXX OEM mirrors w/3.5in display (trigger wire)
or Aftermarket In-Dash Nav or Video Systems with Backup Camera input
---
Important Notes for Side View Blind Spot Camera Systems: SVBSC's are intended as a visual aid, subject to interpretation by the driver. SVBSC are turn signal activated and will not function if turn signals are not used. Drivers may experience a slight delay before image appears on display. Due to the wide angle lense and camera position, some obstacles may be closer than they appear, may appear distorted, or may not be visible within the display area. SVBSC's do not relieve the driver of their responsibility to exercise caution when driving, and to obey all safety rules and regulations. As wide area vision aids, cameras are NOT a substitute for visual verification through use of rearview mirrors and direct view through the rear and side windows. DONMAR makes no warranty for safety or accident prevention through the use of SVBSC's.
---


[Back to Products Page]
Copyright DONMAR Enterprises, Inc.- Last Updated 6/13